Whats New?
Well, each and every year we invest a great deal in keeping The Moulin in perfect condition for our guests. There is always renovation work thats needed somewhere or other and quiet often these involve large projects.
In 2016/2017 we have undertaken, amongst many other things, the following works;
Firstly the entire property, both inside and outside was painted professionally throughout with the work being undertaken over an entire month.
Then the swimming pool roof was replaced and new interior cladding added along with modern "mood effect" colour lighting.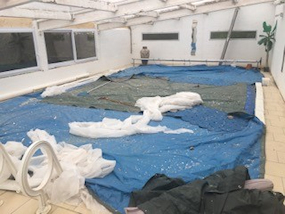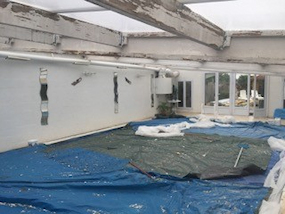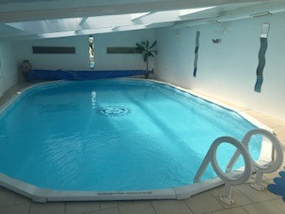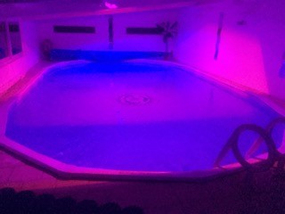 The old bridge over the lake sadly needed to be replaced as well with the new bridge being larger and much safer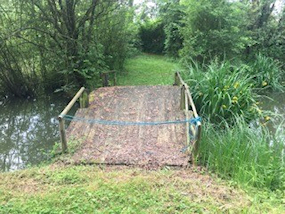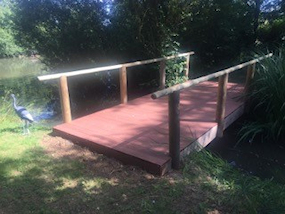 The lake also needed some more attention as although its treated twice annually to reduce silt levels we were unhappy with the progress in the smaller section of the lake and therefore we arranged for it to be dredged.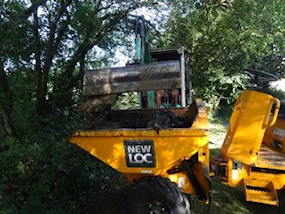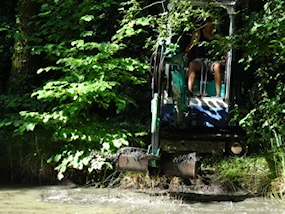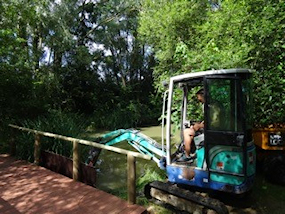 Finally with the last of the most recent larger projects we decided to create a family sized Gazebo in the Beach Area to allow our guests to enjoy some shade to dine in during the hot summer months.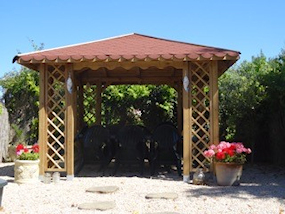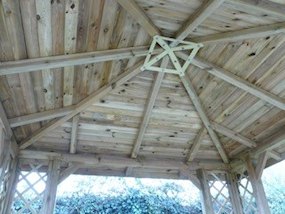 Every year we will continue to invest further in The Moulin to make sure that Its always regarded as one of the best holiday homes in The Vendee.