Optional Extras > Fishing Package
There is great fishing to be had for all the family in the private lake at Moulin De Guinche and in the larger lakes in the locality!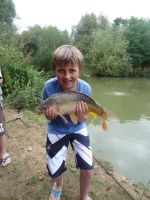 At the request of guests who have wanted to enjoy the fishing but have not had the space in the car to bring fishing equipment on holiday we now provide the option for guests to hire a complete set of fishing equipment. Why not organize a family fishing contest!
There are 5 sets of fishing rods provided within the fishing package; four sets of 10" match fishing rods for the adults and older children and one set of junior fishing gear for the younger fisherman. The cost of hiring the complete fishing package is just £40 for one week or £60 for two weeks inclusive. Included in the cost are the 5 fishing rod and reel sets, line, floats, hooks and landing net etc. so everything you need to get straight out there and fishing!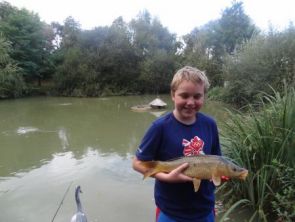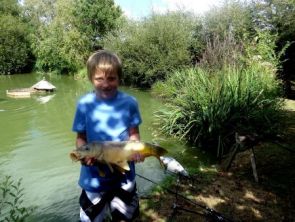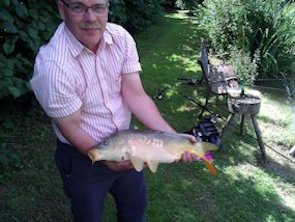 The Above Photographs kindly supplied by Bernard Reeves, Moulin Guest, July 2012
There are some huge carp in excess of 20lbs in the Moulin's lake and in spring 2012, along with the lake itself being renovated, we subsequently carried out a re-stocking exercise where a variety of new 21 Carp were carefully released – for pictures please click here.
In February 2017 a further stocking of the lake is being undertaken with larger carp with a further 25 fish being added by Roland Mallard Aquaculture. These comprise of ten fish of 11-12 lbs each in weight and fifteen fish of around 9lbs each in weight. For pictures please click here.
These hungry fish will soon grow even larger as we keep the very well fed with automatic fish feeders!
For those guests wanting to reserve the fishing package please simply indicate this on the booking form where the fishing package is listed next to the other option of renting the cycles out.
Note you will not require a French fishing license when fishing in our private lake within the grounds but you should purchase fishing licenses which are freely available if you want to fish some of the very large lakes in the local area.
For rules, hints and tips for fishing at Moulin De Guinche and for more photos of the fish etc. then please click here.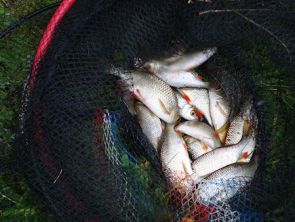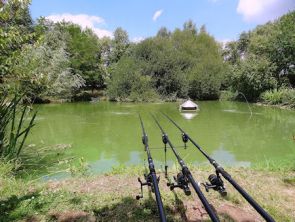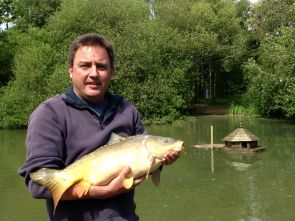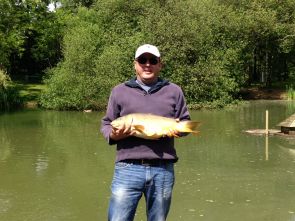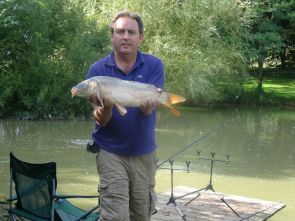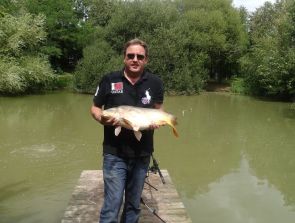 The 7 below Photographs kindly supplied by The Richardsons August 2015.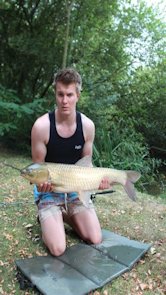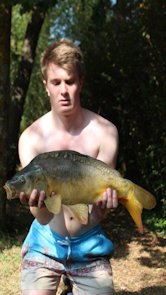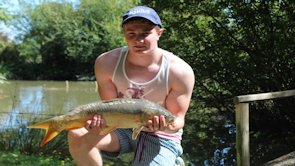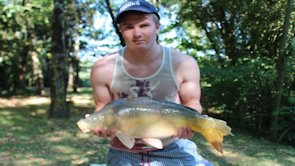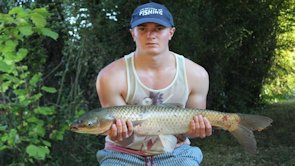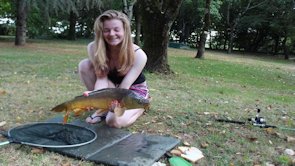 The 7 below Photographs kindly supplied by Fred Horwood and guests, August 2014