About The Region
The local micro climate makes the southern Vendee one of the sunniest areas in France and ensures that the area is almost as sunny as the best parts of the far south of France with an average of 2,600hrs of sunshine per year (London has just 1,490).
The Local Area
The Moulin De Guinche is situated in a hamlet called Ligne; it is peaceful but not isolated and is very near the village of St Valerien which has a small bar/general village shop which is just a 2 minute drive from the house. A number of locals/ex-pats are around most evenings and in the summer months the bar holds special BBQ nights with live music that are very popular and are recommended. Fresh bread, croissants and baguettes are delivered to the shop every morning and there is always a reasonable selection of groceries, fruit and local vegetables for sale as well.
There is also a local bread van that will call at The Moulin De Guinche daily (once they know you are there!) and their fresh French bread is fabulous. Nearby is the village of Thire which has a Tex Mex/Pizza bar; you can either eat in or take away.
Sainte Hermine is just 10 minutes away and has a large choice of shops and there is a Doctor's and Chemists there as well. There are bread shops and a reasonably sized Casino supermarket as well as two bars. The best bar is the excellent Pub Des Halles in the small market square and is hosted by Kevin and Sarah; these two ex-pats serve great pub grub and the beer and wine is excellent. They hold regular quiz nights (great fun) but you do have to reserve a table in advance! There is a very nice restaurant in Sainte Hermine called Le Minage which is recommended; the owner speaks fluent English and is very welcoming to children. There is also an excellent take-away Pizzeria called the Laly Pizza and they cook splendid Pizza's which will still be warm as you get back to The Moulin. On Friday mornings an attractive 19th century market hall hosts the local market. Fontenay le Comte is a larger town and is only a 30 minute drive away. Fontenay has several historic buildings, many shops and restaurants, and a nice and large street market.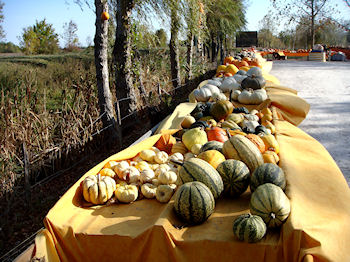 St-Juire-Champion is a pretty village with a truly fantastic gourmet restaurant called Le Saint Georges ran by the head chef Willy and his wife Valerie. This is great for a special night out and is within easy reach of the house! A must if you are visiting the area. During the summer months there is also a small market in St Juire every Sunday morning where you can buy local produce and sample the local wines, aperitifs etc.
The Vendee Region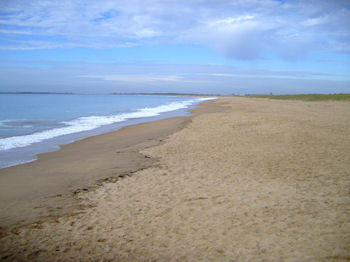 The Vendee is famous for its beaches and the coast and many beaches are well within a 60 minute drive from the house. Just one of these, La Tranche sur mer, has over 13km of sandy beaches and is a popular family resort and is a paradise for surfers and wind surfers.
There is much more to see and to do in the Vendee and a great deal of information with a host of maps and guidebooks is kept at Moulin De Guinche for your use during your stay.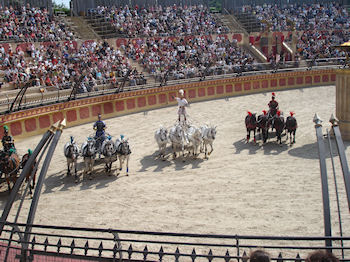 The Puy du Fou is just 45 minutes away and this amazing theme park is based on the history of the area, displaying events through live re-enactments of the highest quality; this is absolutely fabulous and many guests visit more than once. Go early and plan upon staying for the whole day. Don't miss this it is great for all the family!


Visit the website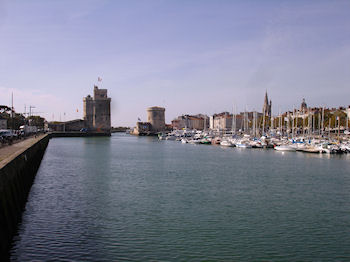 The beautiful and historic city of La Rochelle is just 60 minutes away. The port is busy with yachts and you can go to the quay which has many excellent restaurants specialising in fish dishes. "Moules et Frites" at lunchtime with a glass of cold wine is especially recommended. In the summer plan on getting to restaurants early at lunchtimes to reserve the best shady spots! You can cover much more ground in La Rochelle if you take advantage of the free bike hire offered by the city. The first two hours are free; then it's only €1 per hour. Look out for the rows of distinctive yellow bikes at Quai Valin and on Place de Verdun. The 17th century town centre has extensive shopping facilities and the aquarium is the largest in Europe and has thousands of species from all over the world. The large market is open every day until noon.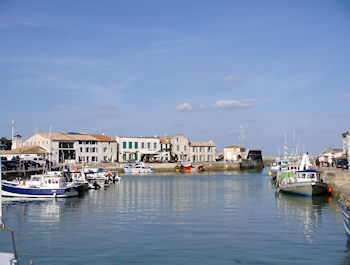 The Ile De Re is one of France's best-loved islands and is just across the bridge from La Rochelle's airport. The Ile de Ré is a delight: 30km long and 5km wide, with beautiful beaches, great seafood and charming ports. The island provides a great day out and there are many charming restaurants. Look out for tractor loads of freshly harvested mussels!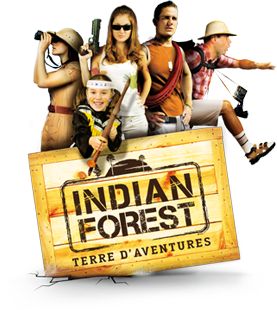 The Indian Forest adventure park is within 30 minutes drive from the house and offers a great day out for all of the family. The rope slides on just one run alone are 2 km long and there is a huge host of adventures set out in 20 Hectacres of forest including the rope climbs, water park, paintball and the Devil Go-Cart track. Highly recommended.

Visit the website
The local wines of the Vendee, sold under the brand "Fiefs Vendéen", are well worth testing and there are a number of vineyards locally that offer tasting and direct sale. The best hunting-ground in terms of quality and number of wineries is around Mareuil-sur-Lay, north-west of Luçon, and nearby Rosnay (there is a signposted wine route between the two villages). Near to the house are the wine areas of Pissotte and Vix (north and south of Fontenay-le-Comte). Vineyards are usually open for visits Monday to Saturday without appointment (though closed around lunchtime).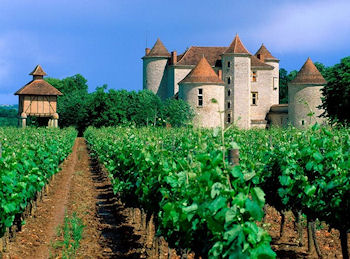 For those wine buffs wanting to explore further away then the two major wine producing regions of France, the Loire Valley and Bordeaux are both easily reachable for day trips. Many Châteaux offered guided tours and tasting sessions and particularly recommended is a visit to Saint Emillion where some of the very best red wines are to be found.
Another important region close by is Cognac.
In the towns of Cognac, Jonzac or Rouillac. Leading Cognac producers (Hennessy, Martell, Remy Martin etc) offer guided tours including visits to the distillation areas, cellars, bottling shops and occasionally to the estate itself.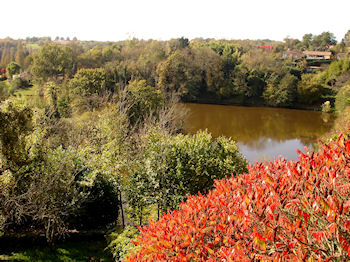 The forest and lakes of the Merchant/Vouvant Forest have over 12,000 acres of woodland and are just a 15km drive away. A great family day out and recommended.!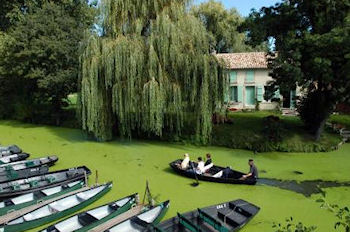 La Venise Vert (Green Venise) with its canals and tree lined waterways offer a fantastic day out. Boats can be hired and a rowing experience you will not forget! Enjoy a relaxed meal by the canal side in one of the restaurants or take a packed lunch and watch the world go by. Highly recommended.


Visit the website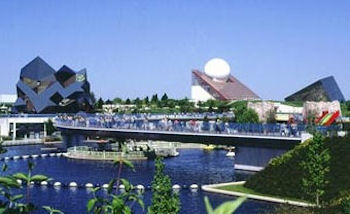 Futuroscope, is one of France's top theme parks and is only 80 minutes away and offers 22 attractions in 131 acres of grounds based on the voyages of Imagination, Senses, Discovery and Emotion. The park will appeal to all ages and is well worth setting aside a day for.


Visit the website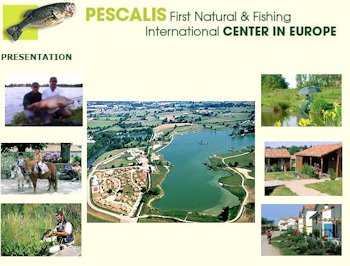 Within 45 minutes drive is Pescalis, a man made fishing complex of 100 hectares of lakes set in 150 hectares. Coarse, Carp, Fly and Lure fishing is catered for. Fishing equipment is available for rent on site and there are also restaurant facilities. Fish stocks include Carp up to 120lbs!, tench, roach, perch, and sturgeon.


Visit the website




There is much more to see and to do in the Vendee and a great deal of information with a host of maps and guidebooks is kept at Moulin De Guinche for your use during your stay.