Welcome to The Moulin De Guinche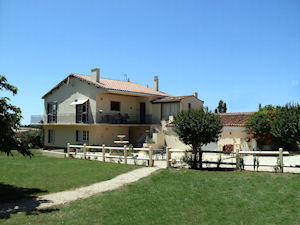 The Moulin De Guinche is an attractive and superbly located Luxury holiday Villa with 5 large double bedrooms and is one of the finest Villa's available to rent in The Vendee area. Originally owned by the then major, it is fully equipped with anything and everything you might want and comes complete with its own huge heated indoor swimming pool, and benefits from being renovated by local artisans to a very high standard. It is fully maintained by our housekeepers and sits in 2 acres of tranquil professionally landscaped gardens with its own private lake that is stocked with fish.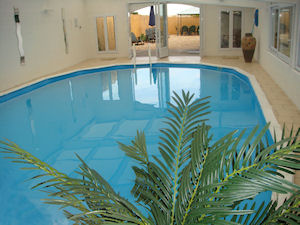 We hope our website will give you a flavour of the many attractions that the Moulin De Guinche and the surrounding area has that will give you a truly unforgettable holiday.
If you are interested in booking a holiday and spending some time at the Moulin De Guinche why not check the availability of the property, and contact us to discuss your booking. Sorry we do not allow pets.