About The Moulin De Guinche
After several happy family holidays in the Vendee we wanted a luxury holiday home in this delightful area and purchased Moulin De Guinche after falling in love with the house at first sight.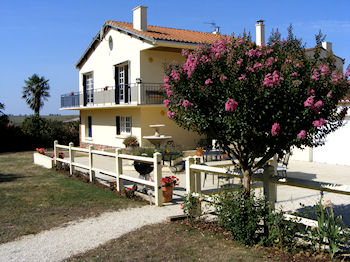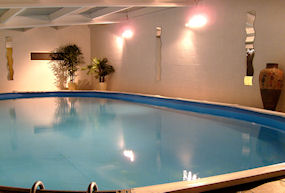 The house that was previously owned by the Mayor has been newly furnished throughout and completely renovated by local artisans with many further major improvements.
Why here? The micro climate in the Vendee ensures that the area is almost as sunny as the best parts of the far south of France with an average of 2,600 hrs of sunshine per year (London has just 1,490) and we have sat outside on the terrace for many hours enjoying the sun in early April and late October!
It is also very quick and easy to get to (see our "Getting there" page) and is just a few hours away and not the long hard slog down to the south coast and back that takes 2 full days!
The tranquil location with easy access to the coastal resorts and sandy beaches of Les Sables-d'Olonne, La Rochelle, Ile De Re, etc. couldn't be bettered.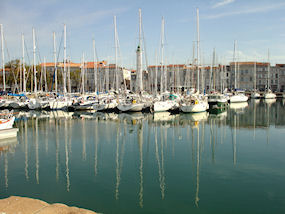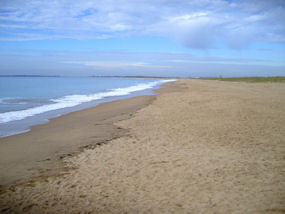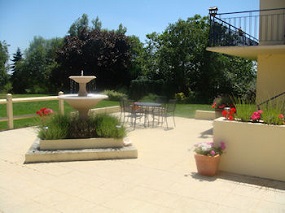 We also wanted somewhere within reach of La Venise Verte and Le Puy-du-Fou (both highly recommended) and in a quiet and peaceful location but with ready access to local shops and restaurants. Location wise the house ticked all the boxes for us.
Why this house? We really enjoy the benefits of a modern design with the living area being upstairs for superior holiday viewing and living pleasure and having its own lake stocked with fish is a bonus for those that enjoy fishing or just relaxing by the water side.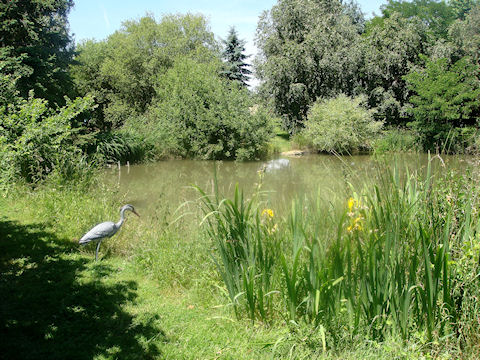 The huge secure and heated indoor swimming pool rather than an outside one is wonderful and the adjacent "beach area" is great for those wanting to soak up the sun and relax.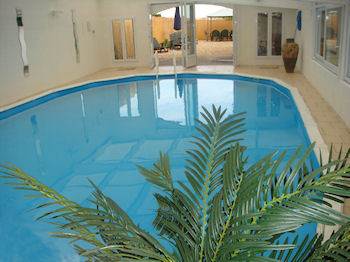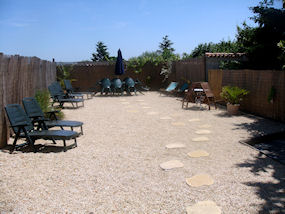 Finally the large landscaped gardens (total plot of nearly 2 acres / 7,500 sqm) and well maintained by our gardeners are really beautiful and there is plenty of space for adults to relax whilst children run around and enjoy themselves.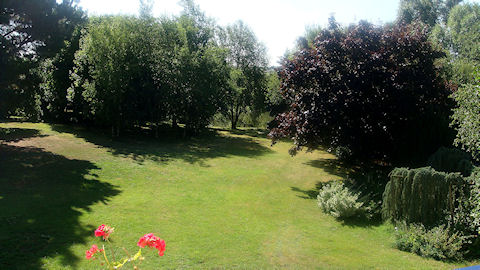 We do hope you opt to stay at our holiday home, please enjoy it as much as we do, and we know that you will enjoy your stay!